Expanded polystyrene
This polymer is an oil derivative and contains a liquid with a low boiling point: pentane.
When heated with steam, the polymer becomes soft.
The pentane expands and enlarges the grain up to 40 times their original size.
These grains are then injected into a mould and further steaming creates the desired model.
As it cools down, the product gets its final shape.
EPS is good for both thermal and acoustic insulation. 
It is available in various coulours including white, brown and various shades of grey.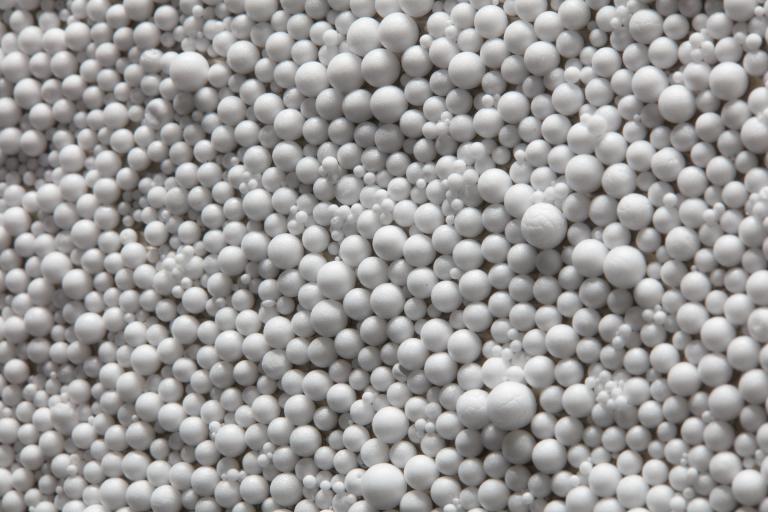 BENEFITS OF EPS 
It is CFC-free and does not degrade the ozone layer
It is 100 % recyclable
It has very good thermal insulation properties
It has a very hight impact strength
The price-quality ratio is very favourable
It is suitable for food packaging
It is light and strong
It does not affect the groundwater
It is not harmful for your health
It has only minimal moisture absorption
It has a huge range of applications